PRETTY, PRETTY PLEASE!
I've had a good weekend so far, but I am
extremely
excited for a shoot that I'm doing for two old friends tomorrow. It's currently snowing here, and although some people (meaning the entire world) would disagree, snow is absolutely amazing. Winter is my favorite season because of snow. Sure, it causes driving difficulties and anxieties, and can be a pain to scrape off the sidewalk, driveway, car, etc etc. However, despite all of it's flurries (pun INTENDED), it is an extremely beautiful thing in so many ways. How snow is formed is beautiful. The white purity and glistening of snow is beautiful. The texture is beautiful. Snow is just an absolute pleasure if you focus on the positive side of it.
I'm so easily distracted. Anyways- my point. Snow is a wonderful scenery and I think it's going to make for quite a wonderful shoot. Plus, the girls that I'm doing this for are just so fun and unique! I'm absolutely stoked to to this tomorrow.
Enough with the rambles for tonight! Sheesh. So anyways, I thought I'd do quite a big post tonight since I haven't been such a faithful or consistent blogger lately. I've really been wanting to make another tumblr lately because I forgot how fun the pictures are. So to satisfy that odd anxiety, I'm just going to post some incredibly cute pictures on here. I hope you all enjoy them!
Now, for a recipe! I would LOVE to try these! They're so simple to make, too! Picture and recipe all belong to
Bake at 350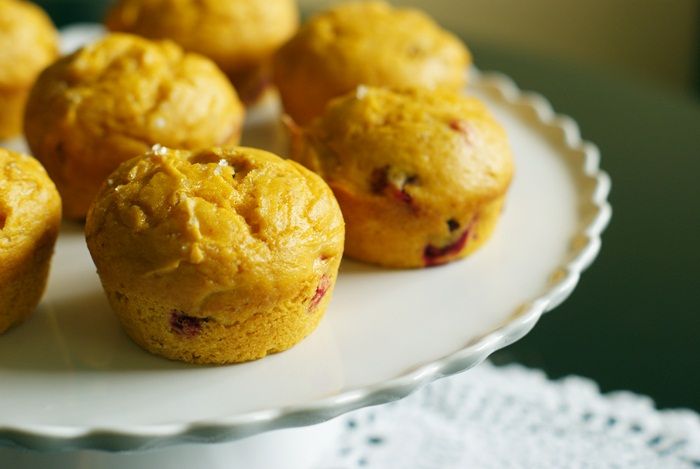 Cranberry Pumpkin Muffins (only 4 ingredients!)
yield: 15-18 muffins
1 box French Vanilla Cake Mix
1 (15 oz) can pumpkin
2 egg whites, beaten with a fork until frothy
heaping 1/2 c. cranberries, fresh or frozen (if frozen, UNthawed)
Preheat oven to 325. Spray or grease 15-18 cups of a muffin tin.
Stir together the cake mix and pumpkin. I usually add 2-3 TBSP water here to loosen things up a bit.
Gently stir in the egg whites and cranberries until incorporated. Spoon into the prepared muffin tins.
Bake for 22-25 minutes, until the centers pop back when lightly pressed.
Don't those just call out your name? Kaaaaaate....
Kaaaaaaaaaaaaaaaaaaaaaaaaaaaaate....
They're sure calling mine.
Last thing for the night. A video. Just for you guys. :)
WARNING: this is literally the lamest a video can get.
I tried doing a little dance tutorial, a song cover, TONS of things.
The best video I got though, was a really, extremely, horrible speech.
About bullying.
So yeah.
I'm sorry.
But hey, I really wanted to do a video for you guys. And this stuff came from the heart. :P
Anyways..
Here x)